Laurie Ohall
Partner, Law Offices of Laurie E. Ohall, P.A., since October 1, 2000
Associated with R.F. Meyer & Associates, LLC, since January 1, 2018 Of Counsel, Browning & Meyer Co., L.P.A., Sept. 1, 2010 to December 31, 2017
Laurie Ohall is a Florida board certified elder law attorney who has been practicing law since 1994.  Her mission in the practice of law is to honor, educate, and protect her client's rights.  She does this through the practice of estate planning which includes the related fields of asset protection planning, elder law, probate, guardianship, and trust administration.
Laurie owns her practice in Brandon, Florida, Law Offices of Laurie E. Ohall, P.A. and she is associated with R.F. Meyer and Associates, LLC, in Columbus, Ohio.  Both firms concentrate their areas of practice in estate planning, elder law, estate administration, probate administration, trust administration, asset preservation, tax planning, guardianship, special needs planning, and Medicaid eligibility planning.
Areas of Practice
Estate Planning
Elder Law
Probate & Estate Administration
Trusts
Wills
Guardianship
Medicaid Planning
Bar Admissions
Florida, 1994
U.S. District Court Middle District of Florida, 1995
U.S. District Court Northern District of Florida, 1996
U.S. District Court Southern District of Florida, 1996
Ohio, 2010
Education
Stetson University College of Law, Gulfport, Florida, 1994,  J.D.
Stetson University, DeLand, Florida, 1991, B.A., Major: Psychology
Professional Associations and Memberships
The Florida Bar (Member, Sections on: Real Property, Probate and Trust Law; Elder Law), Member
The Florida Bar: Elder Law Section, Co-Chair, Resident's Rights Committee, 2011-2012

The Florida Bar: Certified Elder Law Attorney, 2012 – Present
National Academy of Elder Law Attorneys, 2003 – Present, Member
Academy of Florida Elder Law Attorneys, 2003 – Present, Member
Brandon Bar Association, 2007 – Present, Member

Past President and Past Treasurer

Greater Brandon Chamber of Commerce, 2011, Member
Selected to Super Lawyers 2015 & 2016
Co-Chair, Academy of Florida Elder Law Attorneys December UnProgram, 2016-2017
Academy of Florida Elder Law Attorneys, Board Member, 2017 to present
Representative Cases
Foster v. Cianci, 773 So.2d 1181 (Fla. 2d DCA 2001)
Classes/Seminars Taught
"Unraveling the Mystery of Asset Protection Vehicles in Florida" National Business Institute, 2005
"Estate Planning and Probate for the Paralegal/Legal Assistant in Florida" 2005
"Estate Planning and Probate for the Paralegal/Legal Assistant in Florida" 2007
"2007 Small Business/Individual Income Estate & Tax Planning Seminar" Wrobel, Pulkowski & Dickens, PA  December 6, 2007
"Business Succession Planning Workshop" NY Life Agents  April 3, 2008
"Elder Exploitation in Florida" Plant City Bankers Coalition  September 10, 2009
"Medicaid Update 2010, National Business Institute" August 5, 2010
"What Every Attorney Needs to Know About Medicaid, Medicare and Long Term Care"  NBI  January 25, 2012
"Advanced Care Directives" Ask the Expert at Savannah Court  June 27, 2013
"Medicaid Update"  NBI  August 26, 2013
"A Path Through The Woods: Navigating The Complex World of Government Benefits" National Guardianship Association  October 12, 2013
"Protecting Assets While Qualifying for Medicaid" NBI  October 6, 2014
"Retirement Planning Series" (Estate Planning Basics) Skyway Financial October 23, 2014 and October 29, 2014
"Digital Estate Planning" Senior Network User Group (SNUG) January 9, 2015
"The Unlicensed Practice of Law and Medicaid Planning" Savannah Court  March 26, 2015
"Retirement Planning Series" (Estate Planning Basics) Skyway Financial April 18, 2015 and April 23, 2015
"What is EP and Why Do I Need It?" Brandon Bar Library Series, May 13, 2015
"Special Needs = Special Answers"  The Heart-Centered Webinar Series, June 30, 2015
"Elder Exploitation Presentation" Belvedere Commons, Sun City Center July 13, 2015
"F.R.I.E.N.D.S. (Families Raising, Inspring, Educating and Nurturing for Down Syndrome)"  A group of special needs parents., August 1, 2015
"Long Term Care & Elderly Scams" Valencia Lakes, September 28, 2015
"Estate Planning Basics" Rosecastle at Delaney Creek, October 21, 2015
"Preparing for the Future for Special Needs Students"  Plant City High School, November 19, 2015
"Advance Directives" Hawthorne Independent Living in Brandon, FL,  February 16, 2016
"Advance Directives" Ask the expert at Savannah Court of Brandon  Brandon, FL  April 21, 2016
Guest Speaker for Tampa Autism Support Group at Early Autism Project Clinic in Tampa, FL, May 9, 2016
"Elder Exploitation Issues" Kings Point in Sun City Center at the Hillsborough County Sheriff's Community Awareness Forum, July 12, 2016
Parent Support Group at St. Joseph Hospital, July 16, 2016  11am to noon
"ABLE Accounts and Special Needs Planning" 4th Annual Creating a Plan for the Future: Workshop for post secondary planning for disabled students hosted by Hillsborough County Schools, 2920 N. 40th Street, Tampa, 33605  October 29, 2016.  Various breakout sessions.
"Planning Tips and Traps and the Medicaid Application and Appeals Process." Medicaid Update 2016-National Business Institute CLE, November 7, 2016
"Pre-Need Planning Part 2: Protecting Assets." Medicaid – The Ultimate Guide, National Business Institute CLE, April 18, 2017
Guardian Advocacy Workshops, Hillsborough County, 2017 – 2018
Guardian Advocacy Training for Pro Bono Attorneys, sponsored by Bay Area Legal Services, October 27, 2017
Guardian Advocacy presentation, Creating a Plan for the Future fair, Hillsborough County School District, October 28, 2017
"How to file for Guardian Advocacy Without Using an Attorney." 25th Annual CARD Statewide Conference, January 12 – 14, 2018.
TV & Radio Appearances
"Up Close with Cathy Unruh WEDU PBS Caregiving TV Special", Jan 8, 2015
"Arch Deal Hour"  Co-Host of this radio talk show which addresses elder issues in America. Show broadcasts every Sunday evening at 7pm ET on the Tan Talk Radio Network/1340AM WTAN.  February 2015 – April 2015.
"Same-Sex Marriage & Estate Planning" on the FoXXXy Forum Talk Show during the topic of Pride.  June 26, 2015
Pro Bono Activities
Brandon Bar Association Community Outreach, June 1, 2010 – 2015
Momentum Festival, Board Member , January 1, 2009 – 2014
Ancillary Businesses
Associate Counsel, R.F. Meyer & Associates, LLC, Columbus, OH
Fraternities/Sororities
Phi Alpha Delta Pre-Law Fraternity
Kappa Alpha Theta Sorority
Dana Kemper
Dana C. Kemper, elder law attorney, received her B.A in English from Ohio State University in 1991 and her Paralegal Certificate in Litigation Management from The Institute for Paralegal Studies (f/k/a The Philadelphia Institute) in 1992. She obtained her Juris Doctorate degree, cum laude, from Stetson University College of Law in May 2007. Ms. Kemper began her career in law as a paralegal and has worked in the areas of Social Security Disability, insurance defense, nursing home negligence, and medical malpractice. Since 2001, she has worked as a paralegal and practiced as an attorney in the area of Elder Law. She is a member of the Elder Law and Real Property, Probate, and Trust Law Sections of the Florida Bar, the National Academy of Elder Law Attorneys, and the Academy of Florida Elder Law Attorneys.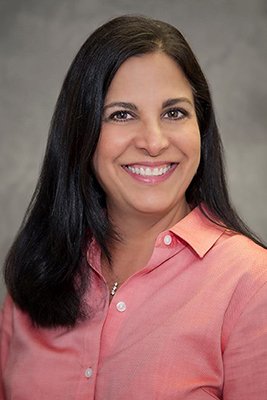 Neysa Smith
Paralegal
Neysa Smith hails from Tampa, Florida. She graduated high school from the Academy of the Holy Names and attended University of Florida where she earned a Bachelor of Science degree in Health Science Education in 1987. Ms. Smith is also a graduate of the National Institute of Paralegal Studies with a degree in Paralegal Studies which she received in 1989 and she has worked for several years as a paralegal handling personal injury cases. Currently, Ms. Smith works in the firm's Probate and Guardianship Department.